After Rudy Gobert tested positive for covid-19 on March 11th, the world shut down, and we returned home from Las Vegas. The next few months were a bit of a whirlwind for us (and likely many others). There are some financial aspects to this story, but I mainly just want to share my experience testing positive for covid.
Let me backtrack to set the scene… In October we moved out of and rented out our townhouse to housesit for some family that was going to live in Italy for about 9 months. Free rent in a mansion was a sweet deal! We figured we'd buy a new place just before they came home in July. We started looking early in case we decided to build and needed time for the house to be built. Well just after Christmas we stopped by to drop a gift at a friend's house and spotted a newly built house we just had to have. It was near completion, and we closed on the purchase in mid February. Unfortunately for us, this meant we had 2 houses to maintain until July. So much for free rent!
One month after closing, we returned home from Vegas. My wife's company of 3.5 years was acquired by a private equity firm. She was laid off shortly after her CEO, her boss, and about 100 others were let go. Fortunately, she got a nice severance and another company offered her a better job on the same day. Soon after our family in Rome called us on a Wednesday and said they'd be home on Friday to escape the coronavirus mess. They had orders to self-quarantine for 2 weeks, so we needed to get out of their house. We moved into our new house on Friday (March 27th). On the same day, Congress signed the $2 trillion Coronavirus Aid, Relief, and Economic Security (CARES) Act.
Also on the 27th, my wife's company asked if she would start her new job on the 30th (a week early). The company played a big role in the CARES Act's $350 billion Paycheck Protection Program that began April 1st. She was assisting the executive team through perhaps the most hectic 3 months in company (and probably recent US) history. Buying a new house, 2 days to complete an unplanned move, getting laid off, and starting a new job would be a busy couple of months for just about anyone. Just getting started…
PPE, Social Distancing, and catching Covid
Our family was serious about masks, sanitizing, and social distancing. My wife was tracking down N95 and KN95 masks from anywhere possible. She bought cases of them for friends, family, and co-workers. When I would show homes to clients, I would either wear gloves or sanitize before and after each showing while also wearing a mask. We were always masked in stores, sanitized our carts, and sanitized our hands. We interacted with hardly anyone.
At the end of April, we drove a few hours south to visit my parents for a weekend. Our close friends stayed at a hotel. We rode ATVs and hung out at state parks. At the end of the trip, I felt a cold coming on. Runny nose, sneezing, and watery eyes. Two nights later, I was achy and didn't sleep well. I figured it was sunburn pain.
Then my wife got sick… Aches, chills, nausea, headaches. 😷 May 6th… we figured we ought to get tested for covid. I actually felt well overall by the time I was tested. We got a call from the lab the next day. Both my wife and I tested positive. Our 1 year old was not tested, but we were told that he likely had it since we both tested positive. This made us pretty uneasy. He'd never really been sick before. He had a few days with a slight fever and fussiness but was a trooper overall. It was sad and scary at the same time.
I was a bit speechless. I felt well. I didn't know anyone else personally that had tested positive. I'm a Type I diabetic. I figured I'd be in bad shape. I started Googling all I could about symptoms and care for the virus. I was snacking on Jelly Bellies when I read about "a loss of taste and smell." As I thought about it, I could hardly taste a difference between the jelly beans! It was a strange feeling! It lasted for maybe 3 days.
Figuring out what to do next was a serious scramble. The gal that called with the test results said someone from the county should be calling me the next day (Friday) with further directions, but that we should quarantine at home for at least 10 days from the test (16th). We told my parents and our friends we were with the previous weekend that we tested positive, and encouraged them to get tested. Our friends called a testing clinic and said they had no symptoms, and the clinic told them they would need a voucher number from us so if they wanted to get tested. Otherwise, they should quarantine at home for 14 days. It was strange that their quarantine orders were longer than ours 🤷‍♂️. We weren't given any numbers/codes as reference to our case. I called my clinic back. They didn't know what I was asking about. They told me to call the county health department. I did and left a message that was never returned. Then I called someone from the state health department. They didn't have a voucher number, but they gave me the name of my assigned case worker at the county. I called him Friday afternoon. 🦗🦗 Crickets 🦗🦗
My dad immediately went in for a test. After pestering for about 2.5 weeks, they told him they lost his test.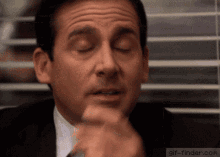 Six days after our test (12th) my caseworker called and asked a few simple questions. "Had I been in contact with anyone experiencing covid symptoms?" No. "Had I been in close contact with anyone in the last week?" Yes. This was defined as within 6 feet for 10+ mins. Once I gave them my parents' names he just moved on to the next question. Didn't ask "anyone else?" I interrupted him and gave him my friends' names. Didn't ask for any contact info. I thought this was strange, because I thought the contact tracing process would've been more thorough. I asked this guy how long I should quarantine for. He said 10 days from the onset of symptoms. I was told my cold-like symptoms from the 3rd was my start date, so I'd be good after the 13th as long as I wasn't experiencing a cough, difficulty breathing, or fever during the last 3 days. Well that was good news!
Later that day my wife gets a call from a different person from the county to run through the same drill. Her case worker took down names and phone numbers of all of our contacts. Then when asked the same question about how long we should quarantine, she said "7 days after the start of symptoms, then you need to quarantine for 14 more days." WHAT?! My wife's symptoms started on the 4th, so 7+14 would push us out to the 25th. Not knowing who/what to trust, I looked back at the CDC.gov paperwork given to us on the day of the test. It said if symptoms were present and you test positive, that the quarantine should be 7 days from the onset of symptoms. So to that point, we'd been advised 7 days from onset of symptoms, 10 days from symptoms, 10 days from positive test, and 21 days from symptoms. Quite the range… I was sitting at 10 days from symptoms and was presently not excited about extending it another 11 when others were saying I should already be clear to rejoin the world (as much as you could in those days).
I asked my wife's case worker which organization advised the 21 day quarantine period, because the CDC.gov paperwork was 7 and her colleague that called me said 10. She said she'd call back after she got clarification. She called back and said that the 7 days from CDC.gov had been updated to 10 days (protocol was constantly changing). She apologized for the 21 day suggestions. Since my wife's symptoms started on the 4th, we said we'd call it the 15th to be safe. We were excited to get groceries and pick up take out again!
It was disheartening that the CDC, state, and county all seemed to be prescribing different quarantine schedules, but they were all pointing at the other as the source of their instructions. The same organization (Utah County) even prescribed 2 very different schedules. They also seemed disinterested in performing contact tracing. Then my dad's lost test was no good either… It was slow-moving chaos.
Things got worse
That next night was a doozy for my wife. Painful to breathe, exhausted, and cold chills. In the morning, she said she needed me to call 911, because she couldn't breathe. I called and an ambulance was dispatched. They knew we had tested positive, so 2 medics suited up and came in to test my wife's vitals and coach her through breathing. I was trying to get a bag and our baby ready so we can run to the hospital. The medics didn't want a known covid patient in the ambulance, so they asked if I was ok driving her in my car and they'd escort us to the hospital. If things got bad, we were told to pull over and they'd get out and help.
The next obstacle… my wife just started a new job and we had only been on the new insurance plan for 2 weeks. I didn't know which hospital was in-network. There was one about 5 miles away and two about 10 miles away. You don't want to be petty in an emergency, but our insurance deductible was like $6k in-network and $10k out of network. I was trying to figure out where to go and how urgently we needed to get there. Meanwhile all our neighbors and anyone they'd messaged were all texting me to ask what was going on. It was kind and thoughtful, but added to the chaos and panic.
We hurried to the hospital. I wasn't allowed to go in. After asking for a hospital contact number, I was told if I wanted updates, that I should call my wife's cell. Uh, she can barely speak, barely breathe, and has covid. How do I reach someone if her lungs are filling with fluid and she's unresponsive?! I parked my car and waited for an update while my baby was sleeping in his car seat. Your mind wanders and goes to the worst possible scenarios in moments like this. It was definitely a somber moment.
My wife called maybe 45 mins later to let me know she was doing better. Turned out she had a secondary lung infection that caused pleurisy. Basically inflammation in the lungs that can cause severe breathing pain. They prescribed her a few things to ease the pain and stress and we went on our way. She had a couple of weeks with severe pain. A couple of months later, and she's doing well. However, it's been a slow process to restore full lung function/capacity.
Picking up the Pieces
Since recovering from covid, our lives have resumed to the new normal. We're well. Covid was scary. I felt like our attempts to shield against it were futile. Where I was fairly asymptomatic, aside from the taste/smell thing, I'm confident there are twice as many people out there that have contracted the virus but never knew. Whether it's wishful thinking or not, I've felt confident that I won't get hit with a second round of covid. I sometimes feel glad I "got it over with" pretty early on.
My confidence in state and local governments to control this thing is very low. I was disappointed at the slow response times, disorganized testing centers, dismal contact tracing efforts, and inconsistent quarantine protocols that I experienced. I understand that the outlook and protocols are constantly changing, but we received 2 calls in one day from the same organization and the caseworkers prescribed differing quarantine periods that varied by 14 days. That's pretty bad!
Finances
The real estate market has been oddly resilient in Utah. Lots of people are working reduced hours or have lost jobs, but homes are still selling quickly. Mortgage interest rates are lower than they've been since… ever! I had someone close at 2.625% on a 30 year loan this week. Another will close soon at 2% on a 15 year loan. Bonkers!
My personal financial timing has been pretty rough through all of this. I spent $100k on a down payment for my house in mid-February, a few thousand in furnishings before moving in, finished our yard (patios, grass, fencing, hot tub, shed), and bought a RZR. Side by sides are never savvy financial investments, but it sure has been fun!
From the time I bought my house (Feb 14) until the time it hit bottom (March 23), the S&P 500 dropped from 3380 to 2237. About a 34% drop. It would've been nice to invest that $150k when the market took a dive! Another piece of unfortunate timing was that my wife changed jobs in late March and was unable to contribute to a 401k until early May.
Oh well! I'm in this whole investing thing for the long-haul. We're healthy now. I think it's all going to work out in the end!